Your One Stop Shop -The Best Kept Secret Venue
We Are Making It Possible For Ordinary People To Have Big Weddings
It doesn't have to be stressful to arrange a wedding. You should have one of the happiest and most romantic periods of your life right before getting married. Instead, a lot of individuals use this time to hastily plan a wedding, worry about money, and obsess about finding a venue, caterer, event planner, decorator, DJ, officiant, photographer, and florist. At Mariani's Venue, we've taken care of everything so you can focus on your special day. When you reserve Mariani's Venue for your wedding, you will get the full indoor and outdoor space, catering, and a list of the best vendors who have been working here for the past 15 years, so you won't have to worry about finding other suppliers.
Here are some of the benefits of using our venue
Instantly access our Pricing Guide by submitting your information below!
Pricing-guide-area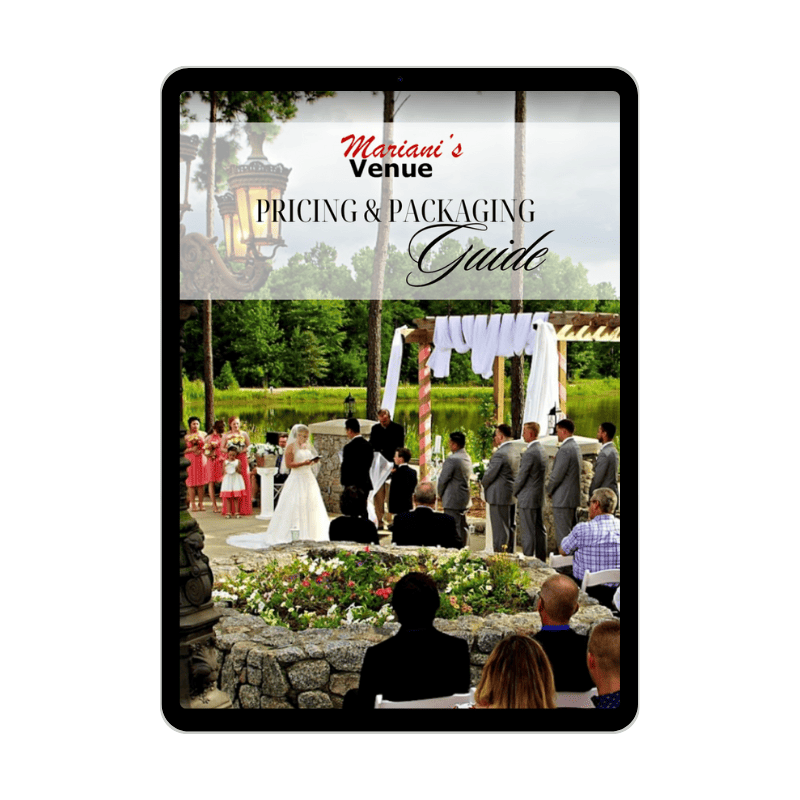 Plated Menu

Marinated Grilled Chicken Breast
Marinated Certified Angus Top Sirloin Tip Steaks with sautéed onions.
***Both entrees served with garlic mashed potatoes and String Beans
Salt and Pepper Fillet of Catfish.*** served with coleslaw and French Fries
Vegetarian and Vegan Meals.
Fresh breaded Chicken Tenders and French Fries for the kids.

Beverages

Italian Buffet

Fettuccine Alfredo with Chicken and Vegetable.
Spaghetti and meat sauce.
Chicken parmigiana.
Spaghetti cooked with garlic and fresh on-site grown aromatic Herbs.
Garden Salad.

Beverages

For immediate response to discuss the details, please text Mr.Mariani at cell 301-367-9889 11:00 am – 11:00 pm Sunday-Friday
Please visit our Facebook www.facebook.com/marianivenue to see more recent Wedding pictures and Videos.
Scenic Locations for Memorable Outdoor Wedding Receptions and Ceremonies
Weddings, Corporate And Private Events
Dates Are Limited And Booking Fast
What Our Happy Clients Say About Our Premium Services
Online reviews from awesome clients like you help others to feel confident about choosing Mariani's
Wedding Venue In North Carolina
Tonya and Will's Wedding Reception

Congratulations and Happy married life to Tanya & Will Rayam who had their Wedding Ceremony and Reception in Aug. 17, 2019, At Mariani's Venue.https://marianivenue.com/weddings/

Posted by Mariani's Venue on Saturday, September 7, 2019
Tonya and Will's Wedding reception

Congratulations and Happy married life to Tanya & Will Rayam who had their Wedding Ceremony and Reception in Aug. 17, 2019, At Mariani's Venue.https://marianivenue.com/weddings/

Posted by Mariani's Venue on Saturday, September 7, 2019